PURE PHASE ENSEMBLE 6 (US/PL/NOR)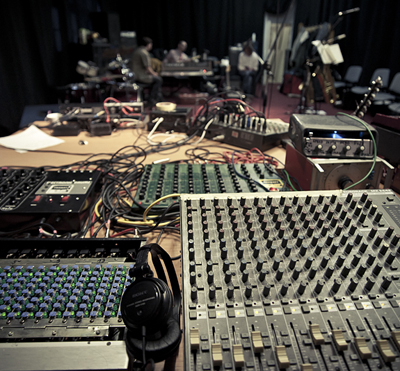 Pure Phase Ensemble is an international, shoegaze-psych collective, created especially for the SpaceFest! festival which is organised by the Nasiono Association and Laznia Centre for Contemporary Art in Gdansk. Each year different musicians (both those on the threshold of their musical breakthrough and artists with more considerable experience) are invited to join the group, depending on the artistic vision of the leader. The main idea behind the 5-day workshop is to create an international instrumental collective that will compose the music material to be presented to the public at SpaceFest! Through workshop improvisation the musicians arrive at a joint artistic vision resulting in a set of unique songs. Each year, this unique performance is recorded live and subsequently released as an album.
This edition of PPE will be fronted by a true legend: Anton Newcombe of The Brian Jonestown Massacre, who is going to consistently stick to one rule – that there are no rules when making music. We can basically expect everything. Other members of the ensemble hail from Serena Maneesh (Emil Nikolaisen), Polpo Motel (Olga Mysłowska), Jesień (Maciej Karmiński), Oslo Kill City (Jakub Żwirełło), Judy's Funeral (Marcin Lewandowski), Aiodine (Kacper Graczyk). We will also hear Nasiono Records' very own Karol Schwarz (7faz, KSAS), who has been responsible for the musical cohesion of the PPE project from the very outset. The effects of the band's work will be presented live on 3 December, and the entire set will be recorded and released on CD in 2017.
https://www.facebook.com/purephaseensemble
ANTON NEWCOMBE (US)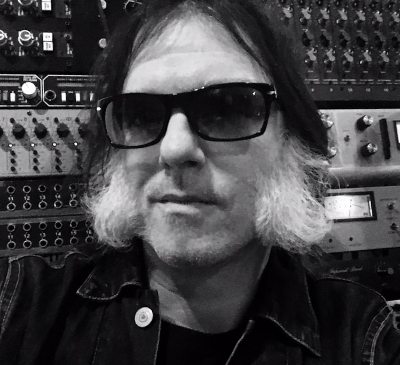 Anton Alfred Newcombe is an American singer-songwriter, multi-instrumentalist, producer and founder of record label 'A Records'. A self-taught musician, he started playing in bands at the age of 12 before leaving his hometown in his late teens and forming the band The Brian Jonestown Massacre. He currently resides in Berlin where he has his own studio, recording not only his own music but remixing and producing others, as well as recently completing the soundtrack for upcoming British film 'Moon Dogs'. He'll be the leader of the 6th incarnation of Pure Phase Ensemble.
EMIL NIKOLAISEN (NOR)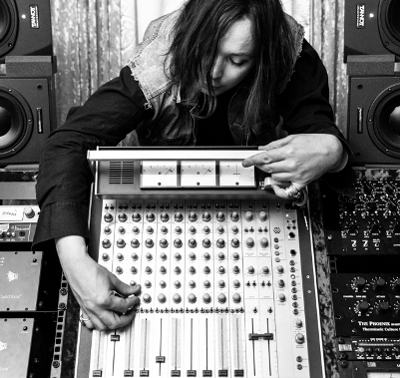 Emil Nikolaisen is best know as the bandleader, songwriter, guitarist & singer of Serena-Maneesh. He has a sound dungeon in Oslo where he also works on other people's records, some of them including Okkultokrati «Raspberry Dawn» (2016), A Place To Bury Strangers «Transfixiation» (2014), Wovenhand «Ten Stones» (2008) and Årabrot «Årabrot» (2013). Emil recently made a collaborative album with Todd Rundgren and Hans-Peter Lindstrøm entitled «Runddans». He was invited by Anton Newcombe to join the 6th edition of Pure Phase Ensemble.
CAMERA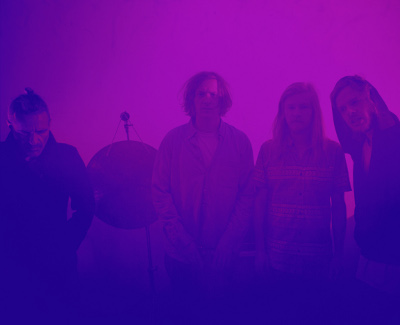 The Berlin band Camera is rightly compared with icons of seventies Krautrock such as Neu! and La Düsseldorf – their sound, tight and repetition-based, is still somehow unpredictable. Hardly any other band understands how to mutate tiny musical nuances into volcanic eruptions like they do. The German trio is like a motor running at full throttle, where an explosion could occur at any second. In spite of their obvious inspirations and love for underground German music of the 1970s, Camera does not imitate the sound of the masters of Krautrock – nor does it even imitate its own sound. Michael Drummer, Steffen Kahles and Timm Brockman keep experimenting with sound, composition, form and expression, playing guerrilla gigs in entirely unexpected places.
https://camerawithin.bandcamp.com/
BE FOREST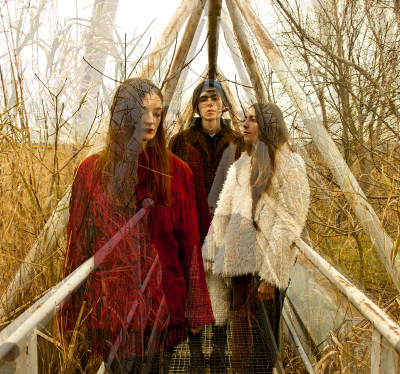 Ever heard of the Pesaro scene? This Italian town on the Adriatic coast gave birth to bands such as Soviet Soviet, Altro, Brothers in Law and this year's festival guests Be Forest. This trio – Nicola Lampredi (guitar), Erica Terenzi (drums, vocals) and Costanza Delle Rose (bass, vocals) – is perhaps most known on account of sharing a stage with Japandroids on the European leg of their tour (having previously recorded a cover of their song "I Quit Girls"). With two albums under their belts, "Cold" in 2011 and "Earthbeat" in 2016(?), they have made a name for themselves in the shoegaze world of chilly, dreamy, ethereal melodies.
https://www.facebook.com/beforest3/  
THE THIRD SOUND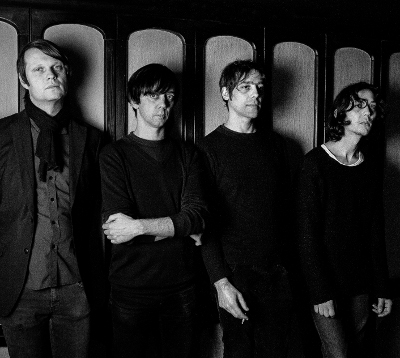 Founded by Icelandic frontman, Hakon Aðalsteinsson – an ex-member of Icelandic group Singapore Sling who are often hailed as the founding members of the new psych scene – The Third Sound came into being in Rome and have since relocated to Berlin. Apart from Aðalsteinsson, who creates the concept for each song and writes the lyrics, The Third Sound is guitarist Robin Hughes and Leo Kaage on drums. The band have released three albums so far (the first two were recorded in the studio of another guest of this year's edition: Anton Newcombe). The group's sound has been described as "ebbing between light and dark, dream and reality, pop and experimentalism" and "ranging from hypnotic soundscapes to tweaked out and fuzzed up numbers." And the band themselves have been called "linchpins of the psychedelic underground". Let's see if their performance at SpaceFest will lead to any new comparisons.
https://thethirdsound2.bandcamp.com/
MDME SPKR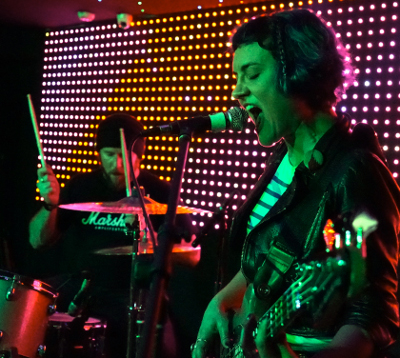 MDME SPKR is a London-based duo of Lau Betti and James Innes. Although their sound boils down to a heavily fuzzed bass and a drum kit, they transmit pure, raw energy on stage, and Lau's low, in-your-face voice emanates sincerity and freshness. Their sweaty, loud sound evokes L7's grunge or the darkness of Black Sabbath. The band debuted last year with an EP entitled "Humanoid" that went straight to the Top 25 of Rough Trade's weekly releases. Since then, MDME SPKR have played in both Europe and the U.S., opening shows for Thurston Moore, Lydia Lunch or Sonic Jesus, among others (Lau also took part in recording the latter's single "Reich" in 2015). This will be their first show in Poland.
https://mdmespkr.bandcamp.com/
DIV I DED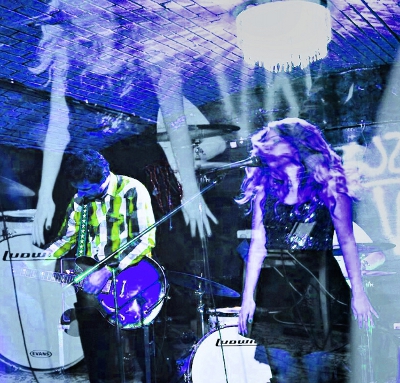 DIV I DED was founded in late 2013 by Filip Helštýn. In the autumn of 2014, the band released their debut album "Born To Sleep" – which met with a positive reaction from both critics and listeners, yearning to discover Czech shoegaze and dream pop. Multi-instrumentalist Filip Helštýn, singer Veronika Janošková and bass player Vojtěch Cigler – who are accompanied at gigs by Jakub Zháňal on drums, samples and projections – hail from Frýdek-Místek in the Czech Republic. The original concept of DIV I DED shoegaze imbibes elements of melancholic pop or lo-fi folk, but they definitely don't copy the former heroes of indie scene (although they're happy to name Ecstasy of Saint Theresa, Slowdive, Jesus & Mary Chain, or My Bloody Valentine as their influences).
https://2divided.bandcamp.com/ 
LONKER SEE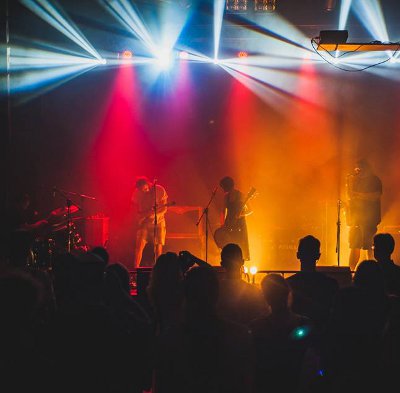 Lonker See is a project that started out as an ambient duo of Bartosz "Boro" Borowski (guitar, effects) and Joanna Kucharska (bass) known from 1926 and Kiev Office. After recording their first EP, they decided to invite two well-known jazz musicians from Tricity to collaborate: Tomek Gadecki (saxophone) and Michał Gos (drums), and change their formula to explore a broader set of genres. The sound of Lonker See spans, among others, jazz, space rock and psychedelia. Their music is full of space, based on long forms, with a lot of room for improvisation. Lonker See's debut album, "Split Image", was released in April by Music Is the Weapon.
https://lonkersee.bandcamp.com/
ROSA VERTOV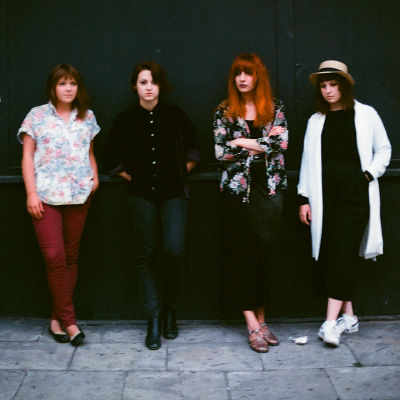 Rosa Vertov is Katarzyna Dziąg (bass, vocals), Olga Gniadzik (guitar, vocals), Zofia Jakubowska (drums, vocals) and Julia Szostek (lead guitar, organ). This all-female band is not your average smooth-sounding girls' band, though, nor are they one of those sweet groups who wear pretty dresses to cover their musical ineptitude. What they do is also devoid of the journalistic exploitation of feminist slogans (however right they are). There is only disturbing music that lingers in the mind. Their debut EP was released on cassette by Crunchy Human Children Records in September 2015. They supported, among others, Gurr from Berlin or a Canadian-American duo Razor Kunts.
rosavertov.bandcamp.com
THE FRIUTCAKES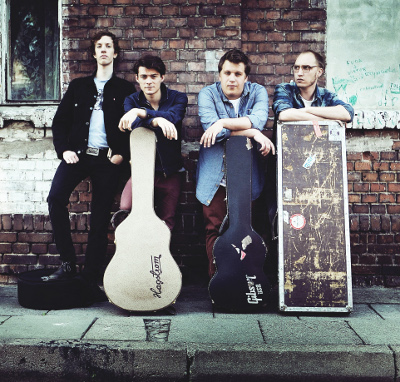 The Fruitcakes – Kuba Zwolan (vocals, guitar), Lukas Tymański (drums, vocals), Przemek Bartos (bass, vocals) and Tomek Ziętek (vocals, guitar) – were founded in 2012. Initially, they were mostly inspired by the music of the turn of 1950s and 1960s. Their debut album – "Cukier, ciastka, miłość!" released in 2014 – was an example of these influences. However, since then the group has evolved considerably: songs from their second album (to be released in November 2016) and their current live set are strongly informed by the San Francisco psych scene of the late 1960s, the Canterbury scene or Pink Floyd's debut album, to name but a few. The Fruitcakes are constantly working on new material, and also looking towards the psychedelic achievements of the contemporary Australian scene.
http://soundcloud.com/thefcakes
WILD BOOKS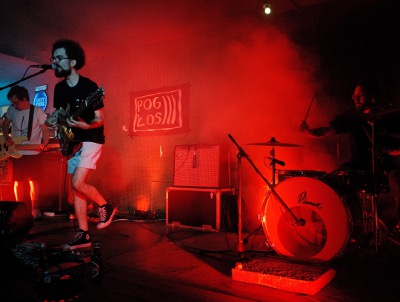 Wild Books was founded in 2012 in Warsaw as a solo project of Grzegorz Wiernicki (guitar, vocals). Soon he was joined by Karol Czerniakiewicz (ex-Teenagers, drums). Together they released their first eponymous record (Instant Classic, 2014), which they then presented at various festivals (e.g. OFF 2014, Open'er 2014). Their music combines the raw sound of psychedelic punk with dreamy, fuzzy guitars that evoke the 1990s. Their second album, "2", showcasing a slightly different image of the band, will most likely be released in early 2017. They currently play as a trio – with Duszan on bass – and working on new material. https://wildbooks.bandcamp.com 
OLA'S KOOL KITCHEN (UK) / DJ Set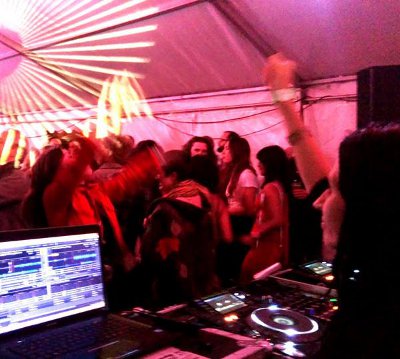 Ola's Kool Kitchen is a radio show that's an eclectic ride through both time and space – not limited by genre, era or location – on air since 2007. Ola Fiedorczuk is also a columnist at Artrocker, contributor to Drowned In Sound and a staunch believer in the rule that good music has no boundaries. SpaceFest is another stop on her festival path, and she is bound to delight us with a whole Universe of sounds.
https://www.mixcloud.com/olaskoolkitchen/
https://www.facebook.com/olakoolkitchen/?fref=ts
DJ POMPONETTE (UK/FR) / DJ Set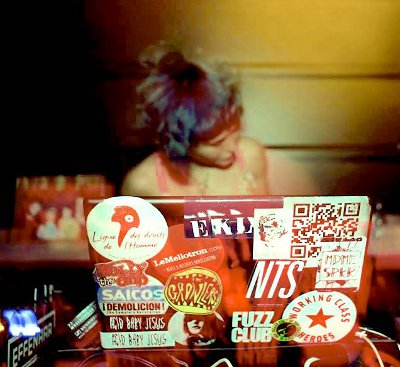 DJ and music lover Pomponette – one half of MDME SPKR – is always ready to rock'n'roll and indulge in crowd-moving psych/garage/punk sets. She has played at cutting-edge festivals (e.g. Eindhoven Psych Lab or Liverpool International Festival of Psychedelia) and opened for bands such as Dead Meadow, Sonic Jesus or White Hills. Always eager to explore new fields, she is definitely not scared to break new ground and surprise the audience.
https://soundcloud.com/p-o-m-p-o-n-e-t-t-e
https://www.facebook.com/garceponponette
SNOWID (PL) / DJ Set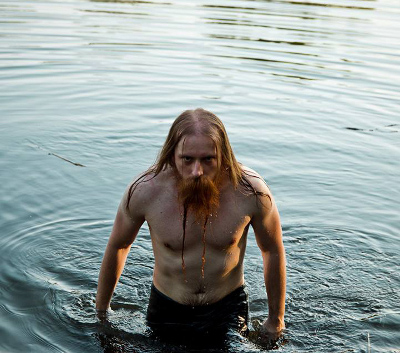 Snowid descended to Earth in Krakow in 2013 to bring humanity his accumulated cosmic power. He does it through a mix of pagan, occult and cosmic electronic music. His main goal is to draw out the natural human instincts and bring the audience into interstellar trance.
http://snowid.bandcamp.com
www.facebook.com/MuzykaSnowida